Branson's Ozark Mountain Christmas Named Top 100 Event in North America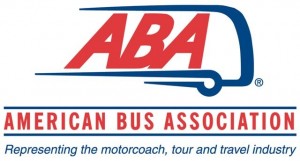 The American Bus Association, representing more than 1,000 Motorcoach and Tour companies in the United States and Canada, has recognized Branson, Missouri's Ozark Mountain Christmas season as one of the Top 100 Events in North America for 2009.
Running from early November through the end of December of each year, activities center around two main themes: Branson's Annual Veterans Homecoming and the area-wide festival, Ozark Mountain Christmas.
But you don't have to wait until 2009 to experience this internationally acclaimed event!
Branson's 2008 Veterans Homecoming In 2008, the Veteran's Day holiday kicks off the season with great fanfare when Branson's Veterans Homecoming, America's largest event supporting and honoring the nation's veterans, takes place November 5-11, 2008. The Homecoming showcases dozens of activities including an exciting opening ceremony, special theatrical shows, numerous military reunions (such as one for the legendary Tuskegee Airmen), a Veteran's Day Parade, an event to remember our country's POWs/MIAs, and much more.
New in 2008's Veterans Homecoming is the 233rd Anniversary of the Founding of the United States Marine Corps. This November 10 event includes a dinner, a dance and the traditional Marine Corps birthday celebration featuring Oliver North (Lt. Col-ret USMC) as the keynote speaker. And of course, popular entertainer Tony Orlando performs his always inspiring show, The Yellow Ribbon Salute.
Ozark Mountain Christmas festivities start early! From November 1 through December 31, visitors are swept away with the enchantment of Christmas! Many of the 100+ Branson shows offer seasonal music favorites, the award winning theme park Silver Dollar City completely transforms itself into a Christmas wonderland and Branson's Ozark Mountain Christmas Lights blaze brightly along its mile-long path festooned with more than 350 Christmas and holiday light displays. Area shops, restaurants and attractions all join in the fun of Branson's renowned Ozark Mountain Christmas festival.
Congratulations to Branson for the well deserved recognition from the ABA!
No Comments »